Comprehensive In-House Engineering
Corval Group is the bridge between owner supplied and outside engineer partners, watching out for the owner's best interest.
Efficient and Effective Solutions
Corval Group Engineering is an internal resource with a customer-centric approach supporting projects from predevelopment through project execution. We work as needed with a diverse group of regional and national engineering firms for large-scale project needs—including new construction, renovation, or system retrofitting. 
Critical Project Advantages
Engineering services from Corval Group bring more opportunities for success to every project:
Simplicity: A single-source solution.
Predictability: Transparent budgeting from the start.
Success: Expert perspectives that are field-proven to work.
Experience: A deep portfolio of solutions across multiple industries.
Let's Find Your Facility Answer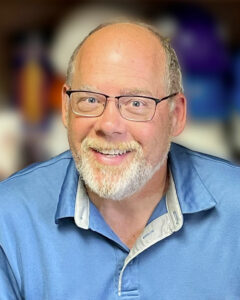 Vice President of Engineering
Engineering That Delivers
Each facility project brings forth unique challenges, so our engineers bring a fresh perspective to every assignment. Rather than repeating old solutions, they use their years of experience, industry-specific knowledge, and close collaboration with other areas of Corval Group to develop tailored answers for each assignment. This approach is often the difference between arriving at a good solution and the best solution.
PURIS Proteins, LLC – New Production Facility
ONEOK Rockies Midstream, LLC – Compressor Station Program
Totino-Grace High School – Addition & Remodel
Northwestern Energy – David Gates Generating Station at Mill Creek
Enbridge Pumping Stations
DOLD – Pre-cooked Bacon Capacity Expansion
Nestle – Natural Refrigerant Conversion Skid
Johnson Senior High School
Hastings Middle School Improvements
Serving Our Customers' Needs and Specialties
A Single-Source Solution Partner
Comprehensive capabilities with in-house experts that deliver greater value and performance at every point in your project.
The First Choice For Industries
Corval Group creates facilities that operate at peak efficiency across multiple industries while meeting specification, budget, and schedule expectations.
Million Hours
No Lost Time
Our safety culture, programs, training, and systems help us live up to the motto, "No One Gets Hurt."
Contact Corval Group for Facilities That Work
Have a unique need, special situation, or just not sure where to begin?