The Extensive Expertise Projects Need
When construction, engineering, refrigeration, or other facility projects seem unachievable—no matter the size or scope—contact Corval Group special projects and tap into our broad capabilities and knowledge.
Specialists for Difficult Projects
Our special projects group solves challenges that cause others to walk away. Short on time? This tightly integrated team will meet fast deadlines. Working with a tight budget? Using in-house resources allows Corval Group to accomplish more for each dollar. Need complex engineering, fabrication, or installation? We have it with no need to hire outside help. Will the work be conducted in an occupied environment? Corval Group knows how to do it safely and unobtrusively. Every project has challenges, but when uncommon issues arise, contact Corval Group special projects group.
Special Projects Delivery Methods
Corval Group provides special projects work as a stand-alone capability or delivers it with other offerings to deliver a greater return on your facility project investment.
EPC: A turnkey solution that maximizes return on investment.
Design/Build: An all-in option from project development to facility handover.
General Construction: Guaranteed, no-surprises dollar amount bids with a direct-hire self perform model.
Construction Management: Serving as a Construction Manager as Agent (CMA) or Construction Manager at Risk (CMR).
Let's Find Your Facility Answer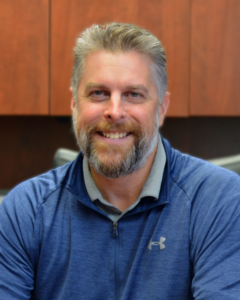 Division Manager - Service and Special Projects
The Special Projects Team That Delivers
When limitations arise, the uncommon is required, or something atypical comes into play, the special project team steps up to accept the challenge. They are specialists who know how to make facility projects feasible and achievable.
City of Duluth / Evergreen Energy – Hot Water System
Cargill – Kitchen Solutions
Cargill – Cocoa & Chocolate
511 Building – Chiller Installation
Hennepin County – Chiller Maintenance
Serving Our Customers' Needs and Specialties
A Single-Source Solution Partner
Comprehensive capabilities with in-house experts that deliver greater value and performance at every point in your project.
The First Choice For Industries
Corval Group creates facilities that operate at peak efficiency across multiple industries while meeting specification, budget, and schedule expectations.
Million Hours
No Lost Time
Our safety culture, programs, training, and systems help us live up to the motto, "No One Gets Hurt."
Contact Corval Group for Facilities That Work
Have a unique need, special situation, or just not sure where to begin?