Starting Facility Projects The Right Way
Facility projects don't come to successful fruition without proper planning. Our preconstruction process features close collaboration between project partners, architects, engineers, consultants, subcontractors, and other stakeholders to gather their essential perspectives right away.
Upfront Cost, Schedule, and Quality Predictability
When you put in the work early, you know what to expect at the end of a project. Through discussion, analysis, and detailed planning, we assemble a clear picture of the owner's vision and a detailed road map for the construction that's ahead. Then we align the proper resources to meet expectations while also accounting for quality and safety.
Our detailed preconstruction process accounts for:
Budgeting
Cost Estimating
Value Engineering/Value Analysis
Site Logistics Planning
Schedule Development
Constructability Reviews
Materials & Systems Analysis
Building Information Modeling
Long-Lead Item Identification & Procurement
Subcontractor Procurement
Project-Specific Safety Planning
Preconstruction Delivery Methods
Corval Group provides preconstruction as a stand-alone capability or delivers it with other offerings to deliver a greater return on your facility project investment.
EPC: A turnkey solution that maximizes return on investment.
Design/Build: An all-in option from project development to facility handover.
General Construction: Guaranteed, no-surprises dollar amount bids with a direct-hire self perform model.
Construction Management: Serving as a Construction Manager as Agent (CMA) or Construction Manager at Risk (CMR).
Let's Find Your Facility Answer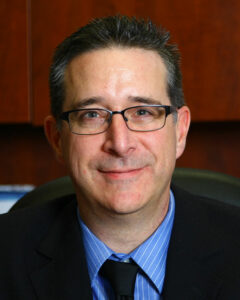 Vice President of Preconstruction
Preconstruction Planning That Delivers
We put more than 100 years of experience on the job site every day to confront challenges, find solutions, and keep projects moving forward. Beyond preconstruction expertise, clients can call upon our comprehensive capabilities as a single-source solution partner if unexpected issues arise during the process.
PURIS Proteins, LLC – New Production Facility
ONEOK Rockies Midstream, LLC – Compressor Station Program
Totino-Grace High School – Addition & Remodel
Northwestern Energy – David Gates Generating Station at Mill Creek
Enbridge Pumping Stations
DOLD – Pre-cooked Bacon Capacity Expansion
Nestle – Natural Refrigerant Conversion Skid
Johnson Senior High School
Hastings Middle School Improvements
Serving Our Customers' Needs and Specialties
A Single-Source Solution Partner
Comprehensive capabilities with in-house experts that deliver greater value and performance at every point in your project.
The First Choice For Industries
Corval Group creates facilities that operate at peak efficiency across multiple industries while meeting specification, budget, and schedule expectations.
Million Hours
No Lost Time
Our safety culture, programs, training, and systems help us live up to the motto, "No One Gets Hurt."
Contact Corval Group for Facilities That Work
Have a unique need, special situation, or just not sure where to begin?