Developing Projects Nationwide
Corval Group gets process, public, industrial, or commercial facilities funded by reducing risk and driving value through sourcing, screening, shaping, delivering, and optimizing infrastructure or facility project performance.
A Single-Source Solution for Project Development
We engage early with project sponsors ranging from clients, industrial partners, end-users, engineering and construction firms, technology firms, and project developers to influence parameters. Our experience and capital connections extend across market sectors, enabling us to create value propositions that attract investments we believe will provide stable cash flow profiles, involve established technologies, and reduce variable performance risks.
Project Development Delivery Methods
Corval Group provides project development as a stand-alone capability or offers it through other services to deliver an even greater return on investment.
EPC: A turnkey solution that maximizes return on investment.
Design/Build: An all-in option from project development to facility handover.
General Construction: Guaranteed, no-surprises dollar amount bids with a direct-hire self perform model.
Construction Management: Serving as a Construction Manager as Agent (CMA) or Construction Manager at Risk (CMR).
Let's Find Your Facility Answer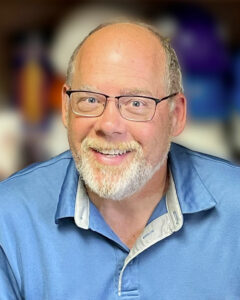 Vice President of Engineering & Development
Project Development That Delivers
When facilities have a job to do, there's no better project development partner than Corval Group. We assess and address the critical questions facing a project before it begins. Our work has led to the successful completion of hundreds of projects across a wide range of industries.
PURIS Proteins, LLC – New Production Facility
ONEOK Rockies Midstream, LLC – Compressor Station Program
Totino-Grace High School – Addition & Remodel
Northwestern Energy – David Gates Generating Station at Mill Creek
Enbridge Pumping Stations
DOLD – Pre-cooked Bacon Capacity Expansion
Nestle – Natural Refrigerant Conversion Skid
Johnson Senior High School
Hastings Middle School Improvements
Serving Our Customers' Needs and Specialties
A Single-Source Solution Partner
Comprehensive capabilities with in-house experts that deliver greater value and performance at every point in your project.
The First Choice For Industries
Corval Group creates facilities that operate at peak efficiency across multiple industries while meeting specification, budget, and schedule expectations.
Million Hours
No Lost Time
Our safety culture, programs, training, and systems help us live up to the motto, "No One Gets Hurt."
Contact Corval Group for Facilities That Work
Have a unique need, special situation, or just not sure where to begin?