Covering All Refrigeration Needs
Count on Corval Group Refrigeration experts for industrial and commercial refrigeration engineering, construction, service, and parts.
Expert Engineering, Design, and Construction
We handle all refrigeration system engineering, design, build, and maintenance needs. Whether it's a food processing or cold storage facility for food, beverage, or agriculture, an industrial power and energy requirement, or commercial building cooling, we have refrigeration knowledge to create and maintain efficient and effective refrigeration systems.
Engineering: We use our experience, historical data, up-to-date programs, and self-developed calculation tools to provide accurate, functional, serviceable designs.
Design: We provide custom solutions using natural refrigerants ammonia and CO2, synthetic refrigerants including HFCs and CFCs, as well as HFO Refrigerants, or secondary refrigerants such as glycol, demineralized water, water, and brines, with 30/60/90 and IFC information from initial stages of design to the final P&IDs.
Construction: We build 3D models and isometrics to fabricate pipes, fittings, and valves in a controlled environment. Our 3D scanning also reduces downtime for retrofit, expansion, and replacement projects.
Refrigeration Delivery Methods
Corval Group provides refrigeration as a stand-alone capability or delivers it with other offerings to deliver a greater return on your facility project investment.
EPC: A turnkey solution that maximizes return on investment.
Design/Build: An all-in option from project development to facility handover.
General Construction: Guaranteed, no-surprises dollar amount bids with a direct-hire self perform model.
Expert Repair and Maintenance
Corval Group technicians have the experience to maintain, troubleshoot, and repair ammonia, C02, and synthetic systems. All work is conducted using the latest technology, RAGAGEP, and our own inspection lists that avoid downtime and increase efficiency.
Let's Find Your Facility Answer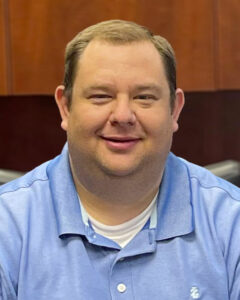 Engineering Manager - Refrigeration
Refrigeration That Delivers
Review our refrigerated facility case studies. You'll find tailored solutions, expert engineering, and precision fabrication that met unique client demands and uncompromising industry challenges.
PURIS Proteins, LLC – New Production Facility
DOLD – Pre-cooked Bacon Capacity Expansion
Nestle – Natural Refrigerant Conversion Skid
Certified, Verified, and Bonafide
We build your confidence by earning accreditations, memberships, and certifications from the most respected and relevant associations.
Serving Our Customers' Needs and Specialties
A Single-Source Solution Partner
Comprehensive capabilities with in-house experts that deliver greater value and performance at every point in your project.
The First Choice For Industries
Corval Group creates facilities that operate at peak efficiency across multiple industries while meeting specification, budget, and schedule expectations.
Schedule a Facility Service Appointment